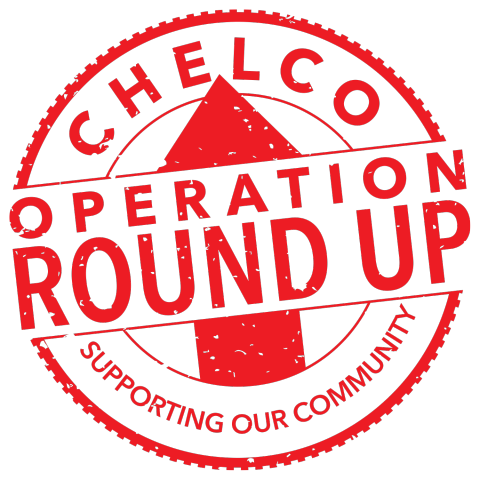 CHELCO's Operation Round Up (ORU)
Your small change can make a big impact! Join Operation Round Up and help children, education programs, and many other great causes in our community!
Members who have joined CHELCO after Jan. 1, 2019, are automatically opted in, and those who were members before Jan. 1, 2019, may choose to opt in to "round up" their monthly electric bill to the next dollar amount. This small change will be used to fund grants to non-profit organizations that provide support to a wide-range of causes including, among other things, at-risk children, education and environmental programs, public health and safety, basic human needs, cultural events and the arts. 
When a monthly bill is rounded up, the member contribution will average about $6 per year per participant. 
Many CHELCO members are already signed up for Operation Round Up because they were opted in after Jan. 1, 2019. Members prior to Jan. 1, 2019, can sign up now. Simply click on the button below; or, download the form on the bottom of this page and email it to memberbilling@chelco.com; or, send it in with your monthly bill payment; or, drop it off at any area office or drop-box; or, call (800) 342-0990.
Please stop my donations to ORU.