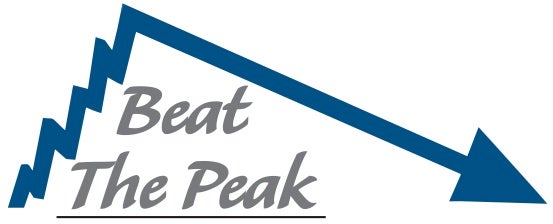 CHELCO offers Residential & Commercial Time of Use Rates to help control costs for the entire cooperative while offering savings off members' monthly bill.
During the course of everyday, there is a period of time when electric usage is at its highest - referred to as the peak. Our highest usage times are seasonal. In higher temperature months when air conditioning is used, May through October, our members use the most energy from 2 p.m. to 7 p.m. During cooler months, November through April, our members are warming up their homes, showering and preparing for the day moving the peak earlier in the day typically between 5 a.m. and 9 a.m. 
As consumers, our members are accustomed to making money-saving choices and paying lower prices for goods and services used during off-peak times. A number of industries — such as telecommunications and commercial airlines — offer attractive off-peak rates to even out customer demand and prevent system overload. CHELCO's Time of Use (TOU) Rate Plan works in the same way.
Members who sign-up for TOU have the ability to reduce their electric bill by adjusting their usage patterns. Our Time of Use (TOU) plan charges different power rates based on the time of day members utilize energy. Rates are lower than our standard rates during off-peak hours and higher during on-peak hours.
Basic Service Charge, Wholesale Power Cost Adjustment, Distribution Cost Adjustment, taxes and other subscriptions charges remain the same as standard service. 
Time of Use Rate Energy Charge (Residential)
On-peak rate: 10.880¢ per kWh 
Off-peak rate: 5.736¢ per kWh 
Please call CHELCO's Energy Services department for information on Commercial TOU rates: (850) 892-2111.
On-Peak Hours
May – October: 2 p.m. until 7 p.m.
November – April: 5 a.m. until 9 a.m.
Off-Peak Hours
Anytime that is not an On-Peak hour as listed above.
If you are interested in signing up for the TOU rate, please visit any of CHELCO's area offices. This plan is voluntary and is only available to members with AMR (Automated Meter Reading) meters installed and requires a 12-month commitment period.