CHELCO'S energy advisors are here to help members save energy and money by assessing their home or business's energy consumption and energy costs. Advisors will work with members over the phone, via email or in person, depending on the member's individual needs. To speak with an energy advisor, call CHELCO at (850) 892-2111 and ask for the energy services department.
Available Audits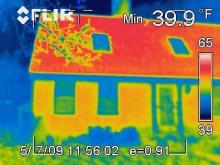 INFRARED TESTING
One tool used to determine a home's energy efficiency is infrared thermography, which consists of a thorough visual inspection of a home with an infrared assessment device. It takes the guess-work out of pinpointing drafts and air leaks, registering the exact temperature of various spots within the home and providing homeowners with a visual representation of the imperfections in the home's thermal envelope. 
To learn more about CHELCO's infrared testing program, call CHELCO's Energy Services Department at (850) 892-2111 and ask to speak to an energy advisor.
Our energy advisors use blower door testing to determine your home's airtightness.
This test helps:
Reduce energy consumption caused by air leakage.
Avoid moisture condensation.
Avoid drafts caused by air leaking in from outdoors.
Determine how much ventilation is needed to provide acceptable indoor air quality.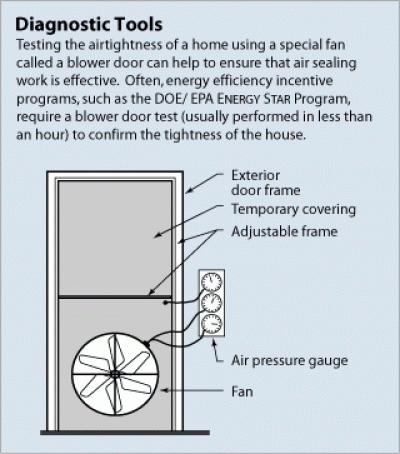 CHELCO's energy advisors are available to visit your home or business and conduct an assessment of your energy efficiency and ways to improve both your energy consumption and costs. Call (850) 892-2111 and ask for an energy advisor or email energyservices@chelco.com.
CHELCO and Touchstone Energy offer tools to help you monitor your energy usage and to find ways to be more energy efficient saving you money.
Your online account is a convenient way to manage your account including monitoring your energy usage.
Together We Save is your residential Touchstone Energy portal to an online energy audit, tutorials, videos and information on energy savings.
Your business has available resources provided by Touchstone Energy and a CHELCO Key Account representative available to help in your business' energy needs. Call (850) 892-2111 and ask for Energy Services.