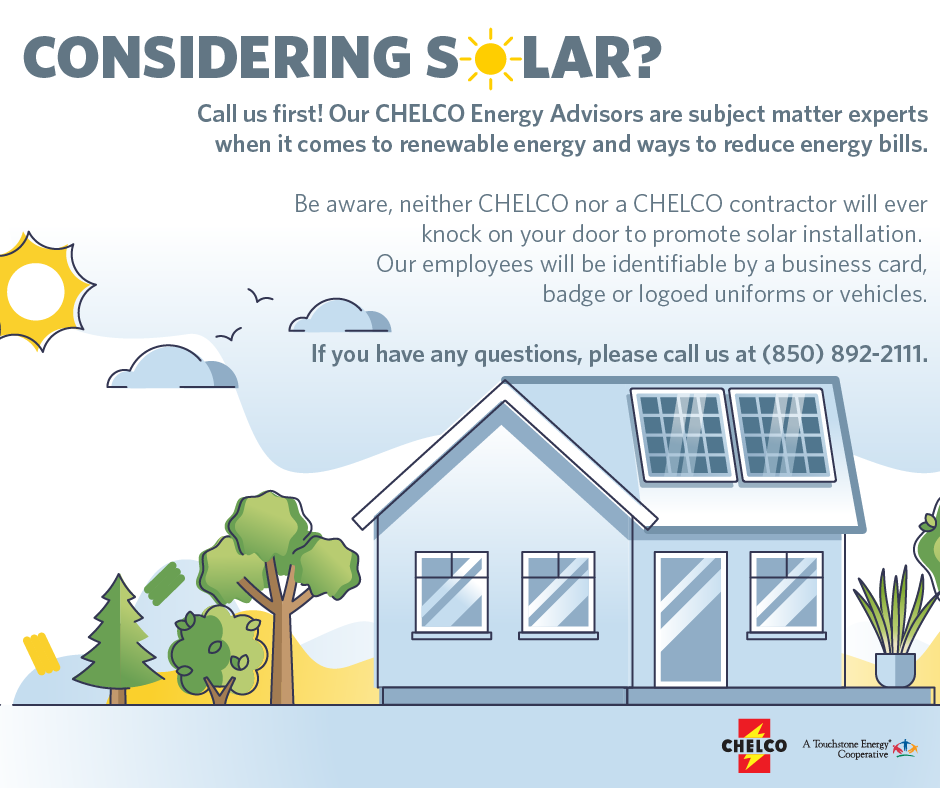 CHELCO's net metering program allows members to connect renewable generation to CHELCO's utility infrastructure. Members who choose to interconnect can sell excess energy to CHELCO at our wholesale power cost.
All interested parties must complete CHELCO's interconnect agreement and application and submit a $25 application fee and $50 meter reprogramming fee. Please note this fee may be higher based on your electric service and meter types. 
There are three tiers of net metering interconnection, each having specific CHELCO requirements. Please choose the tier which best describes the size of the system you are considering installing for a detailed guide and requirements: 
For more information on net metering/interconnection, contact CHELCO's Energy Services Department at (850) 307-1122.